Hello! Happy Easter from your favorite heathen! (I always feel a little guilty around Easter)
School this semester has almost completely wiped out my reading, so I didn't have enough books to do a February wrap-up. Thus, it's getting combined with my March wrap-up. I'm not going to talk too much about all of these because a bunch of them were books I read for school, but I will put ratings.
The Adventures of Huckleberry Finn by Mark Twain: ★★★ (read for school)
Love and Friendship by Jane Austen: ★★★★ (read for school – I love Jane Austen)
Daisy Miller by Henry James: ★★★ (read for school)
The Awakening by Kate Chopin: ★★★ (read for school)
#NotYourPrincess by Lisa Charleyboy: ★★ You can read my full review of this here.
Tess of the Road by Rachel Hartman: ★★ You can read my full review of this here.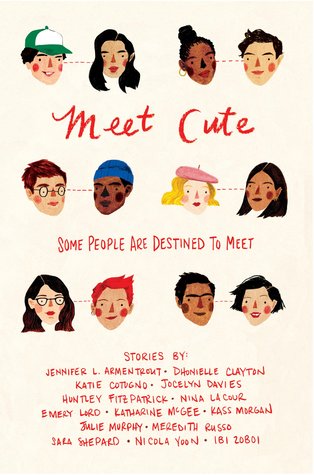 Simon vs the Homo Sapiens Agenda by Becky Albertalli: ★★★★★ REREAD in preparation for Love, Simon. I'm never going to stop loving this book, and the movie was incredible.
As I Lay Dying by William Faulkner: ★★ (read for school) You will never convince me that I like Faulkner. I don't.
Meet Cute (anthology): ★★★★
Vicious by VE Schwab: ★★★★ 
Before the Devil Breaks You by Libba Bray: ★★★★
2018 Challenge Updates
Top 12 to Read in 2018: 0/12 (this challenge is apparently going VERY well for me this year…)
Goodreads Challenge: 32/150
Backlist Books Challenge: 21/60 (Adventures of Huckleberry Finn, Love and Friendship, Daisy Miller, The Awakening, As I Lay Dying, Vicious, Before the Devil Breaks You)
2018 Debut Author Challenge: 3/12 (well, I didn't add any to this list, but I'm still technically on track)
Read it Again Sam Challenge: 1/12 (Simon vs)
Series Ender Challenge: 0/5-8 (This is back to 0 because I realized Beneath the Sugar Sky wasn't the end of the Wayward Children Series)
Blog Discussion Challenge: 1/11-20
How was your January reading month? Are you keeping up with all of your challenges? How has your year been so far? Tell me in the comments!