Hello!
So, if you haven't listened to or seen Hamilton yet… WHAT PLANET DO YOU LIVE ON???? It is so amazing and fantastic and I have been obsessed with it for like 6 months and I've yet to get tired of it. For those of you who don't know it – it's a hip-hop/rap musical about the Founding Fathers, specifically Alexander Hamilton (hence the title). If you haven't listened to it – do so immediately. ON WITH THE QUESTIONS
Actually before we start – this is a spoiler warning. Questions 4 and 5 will have spoilers for the Daughter of Smoke and Bone trilogy, as well as the Legend trilogy. So if you haven't read either of those trilogies IN THEIR ENTIRETY, skip questions 4 and 5.
1. The Room Where it Happens – A book world you want to put yourself in.
I think this is the most obvious answer, but I honestly couldn't think of any other world that sounded like it would be as nice to live in. The wizarding world is absolutely wonderful and having magic would be so useful.
2. The Schuyler Sisters – An underrated female character.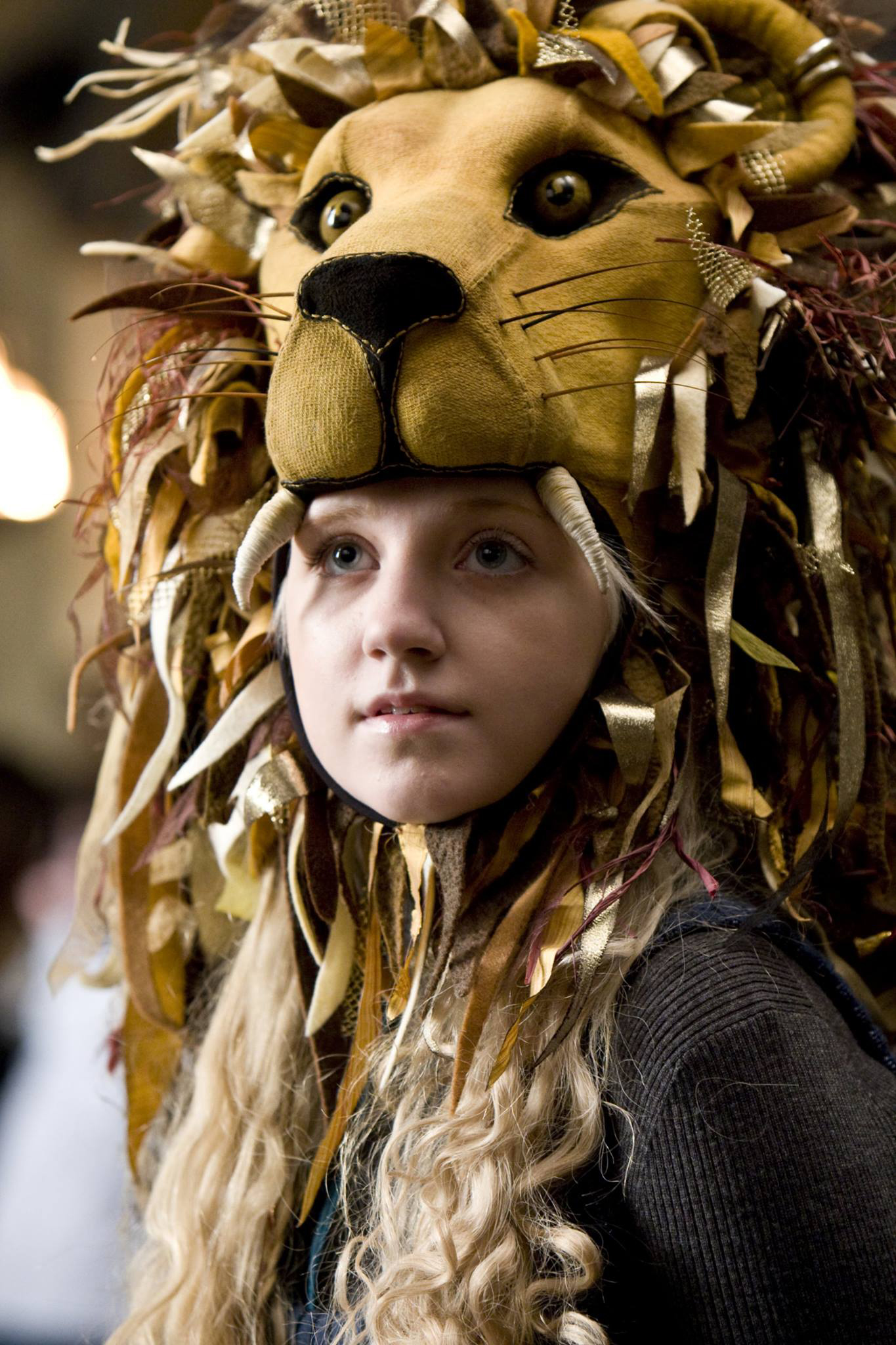 Ok, so I can't choose between these two. Ginny Weasley is probably more underrated because the movies ruined the more serious/sassy side of her. In the films she's just the helpless damsel in distress who fangirls over Harry the whole time, whereas in the books she is just as much a victim of Voldemort as Harry is, and isn't afraid to make him aware of it. However, Luna is also underrated in that I think people underestimate her. She is such an incredibly strong character who stays loyal and true to her friends no matter what. She also is such a progressive character in that she does things that no one else in the wizarding world thinks to do, or would be willing to do (such as calling Dobby "sir").
3. My Shot – A character who goes after what they want and doesn't let anything stop them.
Celaena Sardothien, from the Throne of Glass series. Celaena is such a wonderful character, who is such a powerful force all in her own. This is the first series with multiple possible love interests that I haven't been pulling for the romance for at all because I'm just supportive of Celaena and her success in all her adventures, rather than her finding her perfect relationship.
4. Stay Alive – A character you wish was still alive.
SPOILERS HERE!!!!!!!!!!!!!!!!!!!!!
Brimstone. We only got a tiny little bit of Brimstone in book one, and I spent the rest of the series waiting for Karou to find a way to bring Brimstone back, and then IT NEVER HAPPENED. It was one of the reasons I ended up not liking the third book in this series nearly as much as the others, because I just didn't get the closure that I wanted. Brimstone was such a fascinating character, and I wanted so badly to see more of him and his relationship with Karou.
5. Burn – The most heartbreaking end to a relationship you have ever read.
SPOILERS HERE AGAIN!!!!!!!!!!
Day and June's end to their relationship was the saddest thing I have ever read, and it was also one of the most frustrating things I have ever read. The thing that made it so painful was that it wasn't an end by choice. They could have been perfect together, but then everything was ruined.
6. You'll be Back – Sassiest villain.
The villain in this book is so sassy. He is so manipulative and just the perfect definition of the villain that you can't help but love. The thing that's so great about this series is that sometimes you question whether he even is a villain, or whether the main characters have just been misled to believe he is the villain that must be vanquished at all costs.
7. The Reynolds Pamphlet – A book with a twist that you didn't see coming.
I won't go into spoilers on this one. But I feel like most people go into this book knowing that there is a twist, and boy did I not see this one coming. Even though I knew there was a twist, the actual twist still blew me away, and there was no way I would've ever predicted it.
8. Non-Stop – A series you marathoned.
The Harry Potter series is really the only series I've ever marathoned completely. I try to marathon the books every December, but I normally don't get all the way through them. This past year I only finished the first 4 books. However, in 2012, I went on vacation with my parents and finished all seven books in 4 days. I started the first book early Friday morning at the start of our 8 hour drive, and then finished the seventh book Monday morning when we came home.
9. Satisfied – A book with multiple perspectives that you love.
This is actually my most recent read, and I think it might be my favorite multiple-pov book of all time. All the chapters were very short and flowed together seamlessly. I was never confused as to whose perspective I was reading from, and each character sticks out in my mind clearly as an individual, rather than just a mesh part of the story.
10. Who Lives Who Dies, Who tells your Story? – A book or series that will be around for a long time.
I was going to put Harry Potter for this one, but that's the obvious answer. I have also put that series twice already and I don't want to repeat it. So…
This series has become a really big franchise, both in book and movie form. I'm really excited to see how long the hype around this series lasts, since the movies were just as good (if not better) than the books. I think it has really become a part of our culture, and is definitely going to stick around for a while.
This is it for the original tag, but I decided to add some extra bonus questions that I've found/made. (because Hamilton has like 50 songs and I want to use as many of them as possible) If I tag you, you just have to do the first 10. I won't make you do all the extra ones… Unless you want to 😀
11. Helpless – A relationship you were pulling for from the start.
Tessa and Jem from The Infernal Devices. While I love William Herondale, I knew from the beginning that my OTP in this trilogy was Tessa and Jem. I obviously won't spoil the ending, but despite my love for William Herondale I rooted for Jem from start to finish.
12. Ten Duel Commandments – Your favorite fight scene.
The ending fight scene in this book was incredibly epic and wonderful. It was fast paced, stressful, and satisfying. For spoilery reasons I won't go into detail, but wow, did this fight scene keep me on the edge of my seat from start to finish.
13. Say No to This – Your guilty pleasure book.
While I have only read the first book in The Selection series, I definitely feel like it's a guilty pleasure. It's basically a YA version of The Bachelor, so obviously it isn't really meant to be deep or meaningful, but it's meant to be enjoyed. And I enjoy it.
14. What Comes Next? – A series that you wish had more books.
I loved all of the characters in this series, and I would really love to delve more into this world. Plus, I just love Kristin Cashore's writing, and I really want her to write more books.
15. Right Hand Man – Favorite BrOTP
Jace and Alec from The Mortal Instruments series. Their friendship is so strong and powerful and it makes me so happy. They would die for each other and I just love the sass and the loyalty.
16. What'd I Miss? – A book or series you were late to reading.
I only read this series last year, even though the first book came out when I was in like 6th grade. I don't really know why I put this off so long, and I sort of regret it because waiting so long means that I was spoiled for LITERALLY EVERYTHING in this series, except for Blood of Olympus.
17. The Story of Tonight – Your favorite contemporary.
I love this contemporary so much because Cath is so relatable. She is a socially-awkward introvert who blogs and writes fanfiction. How much more relatable could you get?
18. Wait for It – A book that's not out that you've been waiting for for far too long.
Empire of Storms – by Sarah J Maas
This will be the fifth book in the Throne of Glass series, and I am so excited. We don't even have a cover for this one yet. While I didn't read Queen of Shadows until January, I still have to wait until September before this one comes out. And I cry.
19. History Has its Eyes On You – Favorite historical fiction.
This book may just be my favorite book of all time. Yes, even over Harry Potter. Maybe. This book is so beautifully written and even though I read it almost four years ago, I still remember details very clearly and the emotions attached to this book are still very raw and real. I think this book is going to stick with me for the rest of my life.
20. Dear Theodosia – Favorite parental figure.
There are so many that I could have chosen for this one, which is surprising since so many YA main characters have no parental figures, and initially there were two that came to mind, but I ended up going with Pellinore Warthrop from The Monstrumologist series. While he isn't necessarily the best parent, his relationship with Will Henry is one of the reasons that I love this series so much.
21. Take a Break – Your favorite comfort read.
Again, the obvious choice for this one would be Harry Potter, but I'm going to be different because why not?
This is actually the only book that I have just spontaneously reread, just as a spur-of-the moment gut feeling. The relationships and the characters are so wonderful, and both times I've read this, I've read it in one sitting. I just have so many emotions associated with this book, and sometimes I'll just pick it back up to reread my favorite passages.
22. It's Quiet Uptown – A book that made you an emotional wreck.
I am still not over this book. I'm not. I won't ever be. I refuse to let this book go. I've never had a book made me cry, but the first time I read this, I literally slid of my chair onto the floor and laid on the floor in a fetal position for three hours. It. Destroyed. Me. I've only reread this book once – I listened to it on audiotape with my mom on an 8 hour drive, and I just… Nope.
23. Blow Us All Away –  A book that blew your mind.
I had to read this for school, so I wasn't expecting much. But holy gods did this book destroy me. There were so many feelings that this book gave me, and I will never forget reading it.
24. Your Obedient Servant – Best "frienemy" relationship.
Baz and Simon. Their relationship is hilarious and adorable and made me so happy. I couldn't put this book down and I wish I could have more of them. I want more Baz and Simon please.
25. Guns and Ships – Favorite side character/side kick.
Rowan Whitethorn, from the Throne of Glass series. I have never loved a side character so much, and he is just a total badass whose sass makes me laugh until I cry. I need Rowan in my life. Now…. *cries because we're still 6 months away from the next book*
Woo! Long tag is now officially over. If you haven't listened to Hamilton go now. Go. Do it.
I tag –
Spectacles from Spectacle Aglow – https://spectacleaglow.wordpress.com/
and Clara from Lost in My Library – http://lostinmylibrary.blogspot.com/
Again you only have to do the first set of questions. You don't have to do all 25. Enjoy!
-Sky