Hello!
As usual I have failed miserably at doing a blog post every week, but I haven't really had much to talk about recently, on top of being mad busy with being a second-semester senior in high school. I'll just stop pretending that I'm going to be consistent, because that's just not fair to you. I'll post when I can, and when I feel like I have something relevant to say.
I was tagged in this by Clara from Lost in My Library  (check out her blog here – http://lostinmylibrary.blogspot.com/)
So, here goes:
1. Totally should've gotten a sequel.
The Graveyard Book by Neil Gaiman. I would love another book about Bod's adventures, or even from another character's perspective, such as Silas or Scarlett, or basically any of the other characters, since most of the novel was focused entirely on Bod's story. Since there are so many characters whose stories I would like to learn more about, I almost put this as my answer for the next question, but one other book beat it out.
2. Totally should've had a spin-off series.
The obvious answer for this one is Harry Potter, but I decided to go with something alittle different. While we did get a spin-off novel, Carry On, I really wish that Rainbow Rowell had taken the opportunity to turn Cath's fanfiction writing into a whole new series, despite it's heavy similarity to the Harry Potter series. I loved Carry On, but I felt like the world building was lacking and I wish we'd had more time to get to know and love some of the more minor characters, like Agatha and Penelope and even the Mage, so multiple books set in the Simon Snow universe would have been wonderful.
3. An author who should totally write more books.
Kristin Cashore. I love the Graceling trilogy. The world building was fascinating and the characters were so well developed. I would love to see her delve more into this world or try her hand at another series or genre. As far as I know, she is not writing any more books currently, but I hope that in the future she will, because dang can that woman make me fall in love with fictional men (*coughs* BRIGAN *coughs*)
4. A character who totally should've ended up with someone else.
Ok, so obviously for spoilery reasons, I won't go into detail on this one. But Tessa's canon ship was not what I wanted it to be. I wanted the other thing to happen and it bothered me so much up until the epilogue of Clockwork Princess, and then I was satisfied. If you've read the book you understand. If not, go read the book immediately where have you been the last 5 years?
5. Totally should've ended differently
Again, because of spoilers, I won't go into too much detail, but basically I was super unsatisfied with the ending of this trilogy. I didn't feel like there was enough closure, and I felt like Laini Taylor tried to squish wayyyy to much world-building/plot resolution into the last 20 pages and I was left feeling confused and hurt by a trilogy that had so much potential, and was almost one of my favorite trilogies of all time.
6. Totally should've had a movie franchise.
Oh my gosh would these books make fantastic horror movies. While they are technically middle grade, the monstrous creatures and ghoulish characters that we meet over the course of the series will give you nightmares for weeks. Each book was so easy to visualize in my mind that I think they would be very easily adapted to the big screen. I was actually quite disappointed when Yancey's other series (The 5th Wave) was optioned for films instead of these, although I am quite looking forward to those movies as well.
7. Totally should've had a TV show.
I remember loving this series as a child, flying through each book in a day and then having to wait a couple of weeks before my parents would take me back to the library to get the next one. The Sherlock-meets fairy tale aspect of this series would be so wonderful as a TV show, and I think it would make a nice refreshing change to some of the Disney Channel and Nickelodeon shows that are currently being aired.
8. Totally should've had only one POV.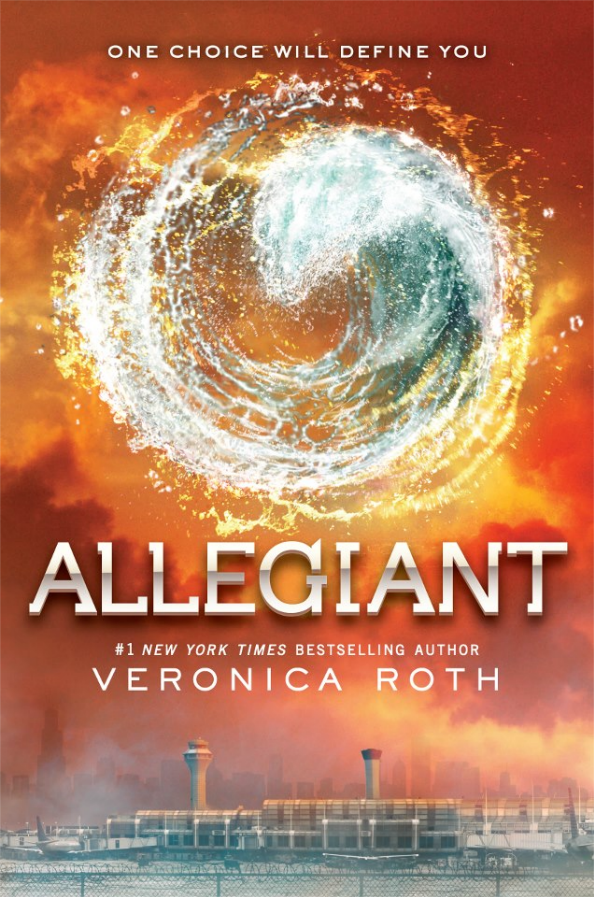 This is an obvious answer that I feel like everyone says, but it's true. The dual POV in this book was totally unnecessary, and was very poorly executed. The only way I could ever tell the difference between Four's perspective and Tris's is when they said the name of the other person, which was incredibly frustrating, and pretty much ruined the entire trilogy for me.
9. Totally should've had a cover change.
AND THANK GOD WE GOT ONE. Celaena is meant to be a badass-assassin. Tell me, does the porcelain doll with a dagger strapped to her arm look like a badass assassin? What assassin would wear a blade open and visibly strapped to their arm?
*sighs in relief at the improvement*
10. Totally should've kept the original covers.
We're just going to go with all of Cassandra Clare's books here. Don't get me wrong here. I don't entirely like the original covers for either series, but I don't really like the new ones either. The thing that bothers me the most about these books is that they have been through SO MANY cover changes. There are at least 5 versions of the covers that I can think of off the top of my head, and that's not even including the graphic novel versions. Just pick one cover theme and stick to it!
11. Totally should've stopped at book one.
Please don't hate me for this… But this series was really just a huge mess. I can see why some people liked it but..
JUST KIDDING DON'T HATE ME PLEASE
Also, don't hate me for this one… While I have not yet read the final installment of this trilogy, Library of Souls, I feel like this series is just going downhill. I loved the first book, but I felt like absolutely nothing happened plot-wise in Hollow City, and it's sort of put me off finishing the series. I will eventually, though… I hope.
12. I totally should've stopped reading.
I don't even know why I picked this up in the first place, and it is one of only six books that I have ever read of my own volition that I have given one star to. This book is something that I have quite literally blocked out of my mind because it was just that terrible. Yet somehow I managed to finish it, even though it was actually quite a long book. I guess that says something about my perseverance?
13. Totally should not have prejudged.
I put off reading this for quite a while because it was so hyped up that I figured it was just going to be another cliched predictable YA "twist at the end" story. I HAVE NEVER BEEN SO WRONG IN ALL MY LIFE. The less you know going into this book the better, but wow. I read this in one sitting and had no idea what was coming.
I tag all of you! If you want to, that is. Thanks so much to Clara for tagging me in this, it was a lot of fun!
What book do you want to see turned into a film or tv show? Should I read Library of Souls? What book did you prejudge terribly?
-Sky